Top WordPress Development Services
Get work done by expert creative people.





WordPress development is a process to develop the structure, design and ecosystem of the WordPress platform. A WordPress developer also improves the WordPress itself and prepare new themes and plugins. A WordPress developer should have learnt skills in programming languages like PHP, JavaScript, HTML5, CSS3 etc.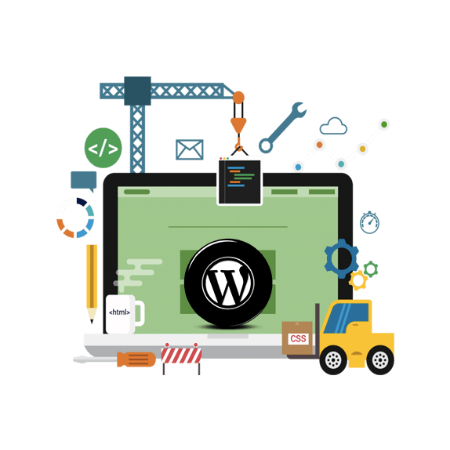 WordPress is an open-source content management system that can be used free of cost. WordPress is very popular as a CMS at present. And so, the demand for a WordPress developer is also quite high now. In WordPress, one can create a blog or website very easily. WordPress powers more than 40% of websites that are available on the internet and as we can see the number is pretty huge.
WordPress is beneficial to its users in many ways: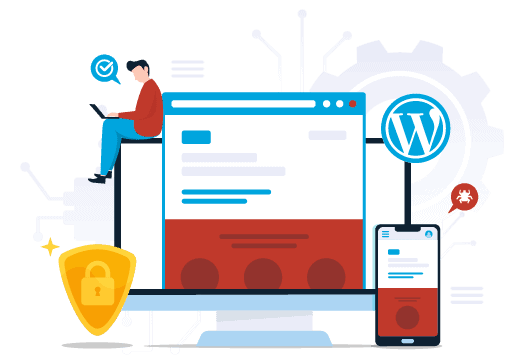 WordPress is easy to use.
One can have full control of their website powered by WordPress.
WordPress sites can have multiple users.
As WordPress is an excellent blogging platform, one can get a built-in blogging system there that is very useful. They don't need to put much effort to build a good blogging site if they are using WordPress to do that.
The blogging sites of WordPress are very much capable of their purpose.
You can customize your website completely.
Search engines prefer WordPress websites over others.
If you are also planning to prepare a WordPress website then hire us to get your website ready with a better appearance. We offer multiple WordPress development services like:
Installation and configuration of the site.
Preparing a great customized design for your website.
Making all the changes you want to the site.
Maintenance of your site.
Performing all the upgrades of your WordPress website.
The maintenance of the server at your site.
Our WordPress development team is very much experienced in doing this work. And they know your requirements better than others do.