Social Media Promotion Company in Jaipur
AIT Solutions, a full-fledged digital marketing company, helps brands conquer their sector. We cherish branding. We love helping our clients expand their businesses, though. Nothing beats helping another business succeed. We want to help growing startups and established businesses map a course for rapid growth.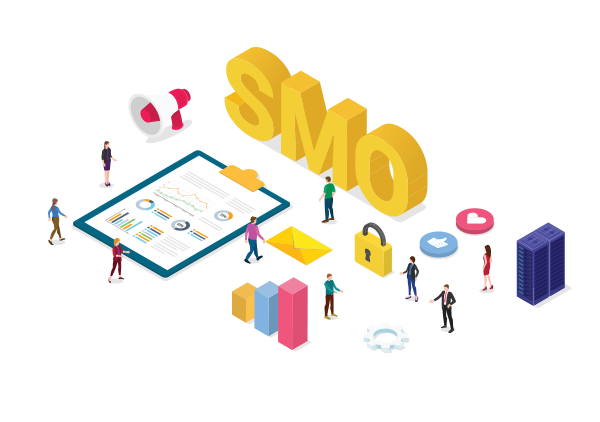 If you need help with social media strategy, administration, or advertising, our team can help you discover the proper audience on platforms like Facebook, Instagram, and LinkedIn. We will help with social media administration, content production, artwork creation, conversion/lead monitoring, monthly report sharing, etc.
We offer high-value social media advisory services to help you achieve desirable results
We boost growth using social media advertising. 100% of our clients experienced benefits through social media advertising.
We offer social media content and publishing services to assist you in selling your products or services online.
Your brand needs a loyal community. To keep your brand approachable and trustworthy, we engage with your audience, reply to criticisms, and maintain your online reputation.
Our influencer network can boost your brand's reach. We find niche-appropriate influencers, organize collaboration, and publicize the word about you.
We create and manage high-return paid advertising programs when organic reach isn't adequate.
We maximize visibility and conversions through ad targeting.
Your brand needs a loyal community. To keep your brand approachable and trustworthy, we engage with your audience, reply to criticisms, and maintain your online reputation.
Our strategies change with the digital landscape. We use data to improve our strategies and keep your brand ahead of the competition.
Frequently Asked Questions
What is Social Media Marketing?
SMM is an online marketing strategy that uses social media to promote your business. Social media marketing includes paid social media advertising and content, video, and image sharing for marketing.
Why Does your Business need social media?
Social media is where most individuals spend their time today. AIT Solutions is the most reliable Social Media promotion company in Jaipur. Being active on social media allows you to skillfully market your best sparking ideas globally in less time, allowing people to learn about your services/products, but proper content, images, videos, and bloopers must be taken, and AIT Solutions will help you get the best results. Most successful brands are managed by social media organizations that understand their customers, listen to their community, and enhance their online presence.
How can AIT Solutions help you grow?
AIT Solutions' professionals will work with you based on your talents in order to achieve a strong social media presence and maximize social media marketing. As a top social media marketing company, we've worked for many brands. There are many social media sites on the web that can confuse brands, so our skilled team helps you make an effective strategy to help your brand navigate easily and reach target customers, achieving both goals. We recommend the right platform for your brand and create personalized plans.
Why do you need social media management?
Customers are active on social media Your clients use social media regularly, regardless of your sector. Staying engaged with your brand ensures you're their first choice. Potential customers are looking for you If your business is selling a product or service, our social media management solution will help you engage and produce leads. Your company is trending online Pay attention to what customers say about your business on social media and meet their needs. Our Social Media promotion company in Jaipur emphasizes your company's strengths and responds graciously to feedback. Companies need social media experts Most marketers and business owners lack time to monitor all their social media networks. Our social media-certified team helps you attain your marketing goals and attract new customers.